ƱZ & The Rej3ctz Collaborate On "Xanny Man"
From 'Magellan' EP Out May 20 on
Quality Goods Records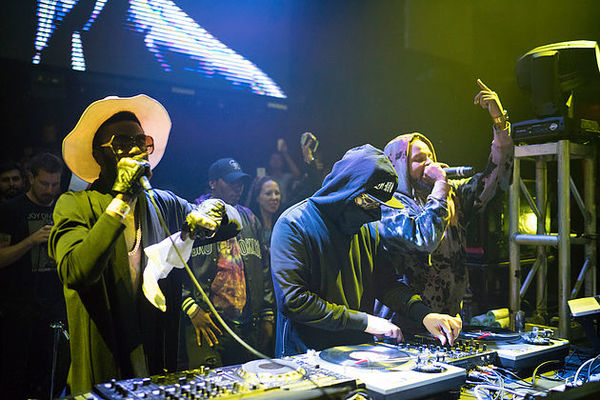 ƱZ & The Rej3ctz at Control party at Avalon Hollywood | Photo credit: Chris Reyes
ƱZ
and Los Angeles hip hop group
The Rej3ctz
collaborate on "
Xanny Man
," out via ƱZ's 'Magellan' EP on
Quality Goods Records
May 20. Set to be a summer staple, "Xanny Man" sees the trap mastermind's bass-inflected laidback grooves coursing under The Rej3ctz's infamous California party vibes. Listen on Soundcloud here, and watch ƱZ and The Rej3ctz perform "Xanny Man" live at Avalon Hollywood on YouTube here.
"The collab with ƱZ happened after we met him one night at this event in LA called Spam & Eggs that we both performed at. We knew who he was from other friends as the OG of bringing trap music to the EDM scene,"
says Mowii of The Rej3ctz
. "He killed the set and when we met after the show he was super chill. From there we just got in the studio together and started making music,"
adds Bounc3.
With
ƱZ's
previously revealed title track "
Magellan
" described by
NEST HQ
as "
a fierce monstrosity of cavernous proportions
," the EP features a diverse offering of six tracks going from 62.5 to 80 BPM, as
ƱZ
experiments with new, cerebral sound spectrums alongside additional collaborators
ATLiens, BeazyTymes
and
BIG MAKK
.
ƱZ – 'Magellan' EP Tracklist
2. ƱZ x BeazyTymes – Ash It
4. ƱZ Feat The Rej3ctz – Xanny Man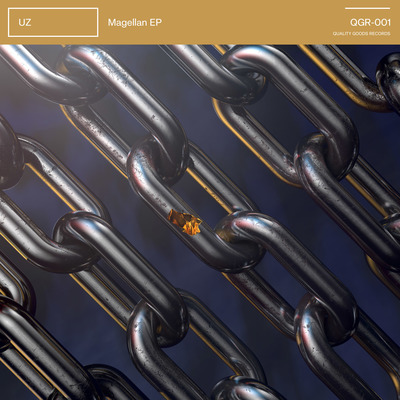 Follow Quality Goods Records:
May 20 Osaka, Japan @ Joule
May 21 Tokyo, Japan @ Sound Museum Vision
May 28 Paris, France @ Showcase
June 3 Poznan, Poland @ SQ Club
June 4 Frankfurt, Germany @ WorldClub Dome
June 11 Budapest, Hungary @ A38 Ship
July 2 Tampere, Finland @ Freedom Festival
July 9 Kalispell, MT @ The Crown Festival at Montana Raceway Park
ƱZ is the mysterious masked DJ/producer who originally surfaced in 2012 with his 'Trap Shit' series on Soundcloud which, according to Complex, "took the world by storm with a series of infectious instrumentals" and went on to influence a new era of production. ƱZ has collaborated with artists like Trinidad James, Casey Veggies, Problem, Trae Tha Truth, Iamsu! and Djemba Djemba, and released on tastemaking labels including Fool's Gold Records, Mad Decent, OWSLA, and Mau5trap. With praise from outlets like SPIN, Billboard, Complex, Hypetrak, and Dancing Astronaut, ƱZ also appears on high profile stages around the world including Coachella, Ultra, Electric Daisy Carnival, Sonar, Stereosonic and more.
ƱZ launched his own
Quality Goods Records
label in April 2016, promising to release all styles of bass music with trap-influences at its core; read more via read more via
Billboard
.
Los Angeles recording artists Mowii and Bounc3 of trendsetting hip-hop group THE REJ3CTZ have evolved their West Coast party sound to mix influences of hip hop, EDM and trap music. The Rej3ctz have collaborated on party anthems like "All That" with Dillon Francis & Twista (Mad Decent/Columbia), "Spring Break" with TWRK & Dougie F (Mad Decent) as well as with Carnage, DJ Mustard, Riff Raff, Mimosa & Too Short and more. THE REJ3CTZ launched their career with the independent smash single "Cat Daddy" which achieved international success selling over 600k singles, gaining more than 100M views online and reaching the Billboard Hot 100. They followed with radio hits and videos for "Creez," "Peta Grifin" and most recently released "Ghetto Love" ft Tee Flii off their new mixtape "Homeless Billionaires."
www.Rej3ctz.com
For media inquiries, please contact:


Lydia Fong | Plexi PR
Dance Local. Think Global.