Nicole Moudaber's 4th Annual MoodDAY For Miami Music Week 2017
Live Radio Broadcast to over 40 countries globally
'Empty Space' EP Out Now on Intec Digital
MoodDAY @ The Raleigh Hotel Pool - Thursday, March 23
PLAYdifferently @ Space - Friday, March 24 (Set time: 4AM-6AM on the Terrace)
[SoundCloud] Nicole Moudaber - Empty Space EP (Intec Digital) - Preview here! 
[SoundCloud] In The Mood Episode 149 - Wonderfruit Festival, Pattaya, Thailand - Listen here!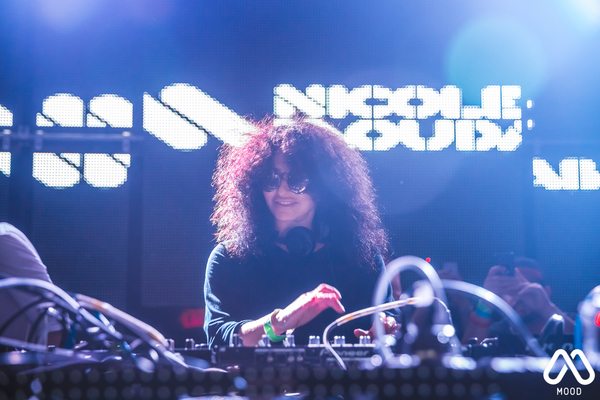 Nicole Moudaber at MoodDAY Miami 2016 | Photo credit: @AGPfotos
After celebrating 100 episodes of her In The Mood radio show during last year's Miami Music Week, Nicole Moudaber's annual MoodDAY pool party descends upon Miami for another edition of the day to night affair on Thursday, March 23 from 12pm to 10pm at The Raleigh Hotel Pool.
This year, Nicole welcomes a loaded lineup of underground veterans and rising all stars featuring (in alphabetical order): Get Physical UK producer Ben Hoo, Crosstown Rebels Venezuelan duo Fur Coat, OVUM Recordings label head Josh Wink, renowned remixer and producer Martin Buttrich, and GRAMMY nominated legend Sasha, plus a special back-to-back set with an unannounced surprise guest with Nicole. With a live global radio broadcast from her signature Miami Music Week pool party, fans from around the world can listen to live DJ sets, surprise guest interviews from the who's who in dance music, join the conversation by live Tweeting to Nicole using #MoodMIAMI and feel the hot Miami vibes on over 40 FM stations worldwide at NicoleMoudaber.com.
Following MoodDAY on Friday, March 24 Nicole will play a sunrise set at Richie Hawtin's PLAYdifferently Presents showcase at the renowned SPACE Miami during peak party hours, 4-6am on the Terrace. The marathon 15+ hour show features MODEL 1 ambassadors including Richie Hawtin, Luciano, Victor Calderone, Matador and more.
Nicole makes her return to Carl Cox and Jon Rundell's techno focused label Intec Digital with a three-track EP Empty Space out now and climbing the Beatport charts. Carl Cox says, "it's great to have Nicole back on the label again. These three tracks sum up where it's at right now for techno and with her own style they push boundaries forward further. All three have been in my box and played from the day I received them." This sophisticated release has industrial undertones and a raw sound that showcases Nicole Moudaber's underground side, with a selection of tracks worthy of Berghain.
Get tickets for MoodDAY while supplies last on Wantickets. Nicole Moudaber's 'Empty Space' EP (Intec Digital) is out now on Beatport.com.
Nicole Moudaber Presents MoodDAY Pool Party - March 23
(In alphabetical order)
Ben Hoo
Fur Coat
Josh Wink
Martin Buttrich
Sasha
Nicole Moudaber b2b Unannounced Guest
The Raleigh Hotel
1775 Collins Avenue
Miami Beach, FL 33139
12pm – 10pm
Advance tickets available at bit.ly/MoodDAY2017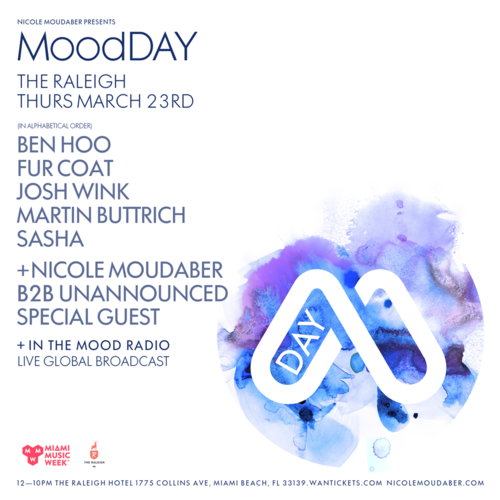 Nicole Moudaber North American Tour Dates
March 23  Miami, FL @ The Raleigh - MoodDAY
March 24  Miami, FL @ Space - PLAYdifferently Showcase
March 31  Toronto, Canada @ Coda
April 1  Montreal, Canada @ Stereo
May 27  Detroit, MI @  Movement Music Festival