Verboten StageONE September 19: Detroit 's SUBVERSIONS with Carl Craig pres Modular Pursuits, Audion [live], Magda, Gaiser [live], Floorplan, Moodymann

</p>

</p>

</p>

</p>

</p>

</p>

</p>

</p>

</p>

Verboten Presents StageONE Festival

Detroit ♥'s SUBVERSIONS: Carl Craig presents Modular Pursuits / Audion [live] / Magda / Gaiser [live] / Floorplan / Moodymann




Plus Official Afterparty with

Matthew Dear b2b Stacey Pullen / Magda / Gaiser [live] / Octave One ft Ann Saunderson [live PA] / Kevin Saunderson / Kenny Larkin / Ataxia / Erno




</span></div>

</p>

</p>

"Two men of many names, Matthew Dear (live as Audion) joins Carl Craig (presenting Modular Pursuits) for a mash-up of their long-running parties with Detroit ♥s SUBVERSIONS. Magda, Gaiser (live), Robert Hood (as Floorplan) and Moodymann round out a Detroit heavy lineup for the final StageONE party." —

Time Out New York

, '

Top DJs To See In NYC This Fall

'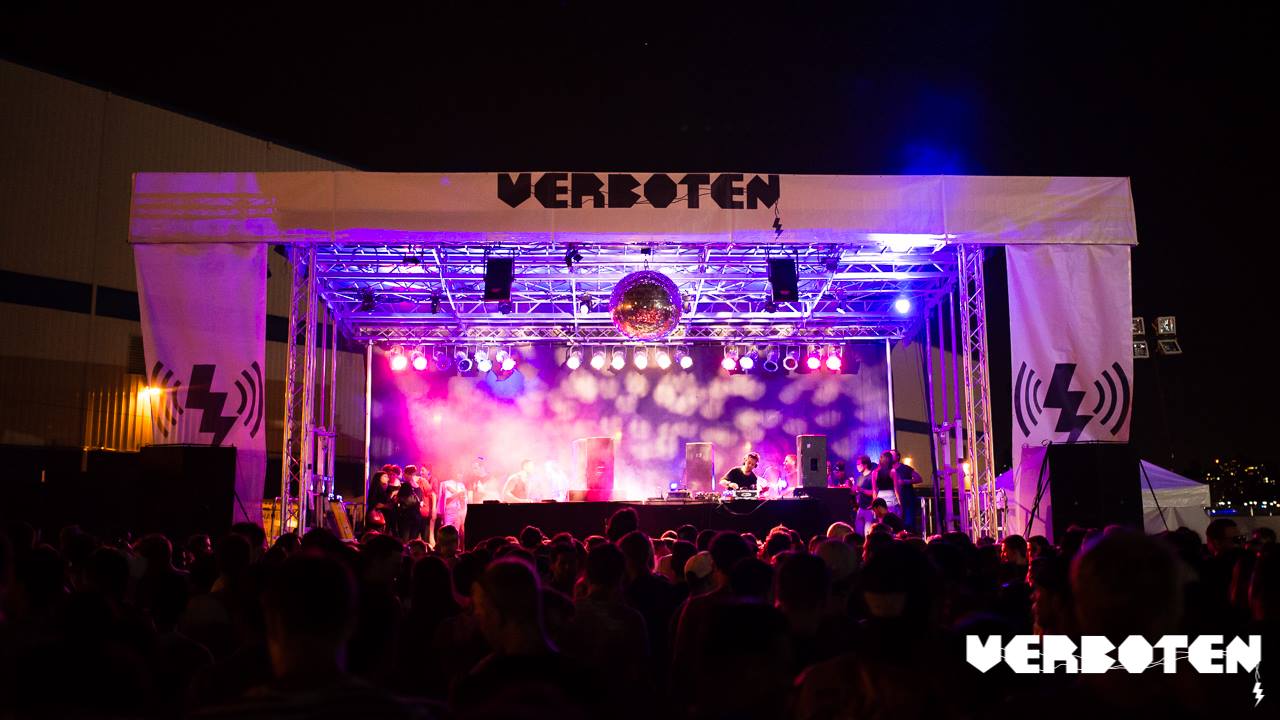 </span></div>
</span></div>
</span> </p>
</p>
Maceo Plex at Verboten StageONE September 6, 2015 | Photo: Mike Prieto for VerbotenNewYork.com
</span></div>
</span></div>
</span></div>
</span></div>
</span></div>
</span></div>
</span></div>
</span></div>
</span></span></span></div> </div> </div>
</p>
</p>
</p>
</p>
</p>
</p>
</p>
</p>
</p>
</p>
</p>
</p>
</p>
On September 19, Verboten's final StageONE outdoor festival event of the season sees the legendary pairing of club residents Carl Craig's Detroit Love and Matthew Dear's avant-garde brand Subversions for an all-day throwdown on the Williamsburg waterfront at 50 Kent Avenue, hosted by Mixmag. The event features Carl Craig presents Modular Pursuits with Audion [live], Magda, Gaiser [live], Floorplan and Moodymann, followed by the official afterparty at the Verboten club with Matthew Dear b2b Stacey Pullen, Magda, Gaiser [live], Octave One ft Ann Saunderson [live PA], Kevin Saunderson, Kenny Larkin, Ataxia and Erno. Close out summer at the celebrated expanded outdoor summer series featuring world-class talent, stunning sound and visual installation, delicious food vendors, games and much more.
Verboten's executive chef Chris McLaughlin continues to offer a deliciously crafted menu to complement a variety of beer and wine options from the bar. Don't forget to cool off with treats from local ice cream company OddFellows and Vita Coco's rejuvenating coconut water, and take a break from dancing to check out exquisite clothing selections from Williamsburg boutiques Ibiza Love Child and La Di Da Dee. Also returning are the hyper-surreal and otherworldly visions from Muffinhead Inc. in the form of interactive costumed performers. Sponsors for this edition of StageONE also include DanceSafe, JamCare and Mamma Chia.
Extend the party into the night for an all out Detroit affair at the official afterparty at the Verboten club which will see the extraordinary pairing of Matthew Dear playing back-to-back with second wave Detroit techno legend Stacey Pullen, plus bonus sets from Magda and Gaiser [live], brothers Lenny and Lawrence Burden of Octave One [live] joined by Ann Saunderson on PA, one of Detroit techno's founding fathers Kevin Saunderson, pioneering DJ/producer Kenny Larkin, DJ duo Ataxia, and genre-bending DJ Erno.
</span></div>
</span></div>
</span></div>