Update: The BPM Festival Announces Dates for 2016 + Super Early Bird On Sale Date
Re-sending the correct video link: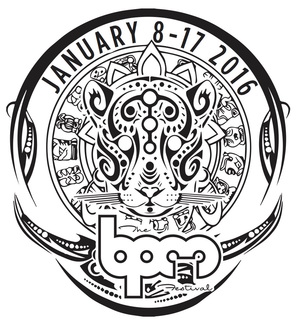 </p>

</p>

The BPM Festival Announces Dates for 2016

Super Early Bird 10-Day passes on sale Friday, July 17 at 5 pm EST / 6 pm EDT at

TheBPMFestival.com

Limited release, while supplies last!

Marking its ninth anniversary, The BPM Festival returns to Playa Del Carmen, Mexico on January 8-17, 2016. Kicking off the global festival calendar as the preeminent destination for dance music enthusiasts, The BPM Festival delivers an incomparable festival experience while providing the essential winter getaway along the picturesque Caribbean coastline. Stretched across ten days of continuous musical programming with an ever-growing calendar of events and roster of global talent, The BPM Festival continues to solidify its stature on the international festival circuit.




New for 2016, The BPM Festival unveils the official BPM crest spotlighting the Black Jaguar in traditional mask form, as one of Mexico's national animals. The Black Jaguar (also known as "panther") is an endangered species and a magical beast with mythology dating back to the Mayan and Aztec civilizations. BPM is spotlighting the plight of this iconic cat and supports big cat rescue from the tourism trade in Mexico.




Last year's programming showcased over 375 artists during 10 days and nights, with more than 60,000 attendees from over 60 countries descending upon the festival. A dance music affair like no other, The BPM Festival is the perfect kickoff to the year for industry professionals, artists, and fans of all forms of underground dance music.

The BPM Festival offers festivalgoers an unmatched setting in Playa Del Carmen, amidst the scenic landscape of the Mayan Riviera. The cosmopolitan beach town is home to stunning beaches, breathtaking ecotourism sites and attractions, ancient archaeological wonders, and world-class nightlife.

The BPM Festival official travel portal is powered by

Orbitz.com

to offer the absolute best prices for flights and hotels for traveling to Playa del Carmen, and will refund the difference for users who find a lower price. By booking through the festival, users can find the best, most direct flights available, see how far each hotel is from all the main festival venues, and utilize a travel portal help section that includes all the need-to-knows about traveling to Mexico. Book your hotels, condos, and flights

here

.

Super Early Bird 10-Day passes on sale Friday, July 17 at 5 pm EST / 6 pm EDT at

TheBPMFestival.com

. Limited release, while supplies last!

"The festival has managed to get bigger while still maintaining the special intimacy that it's known for and in recent years has perfectly blended the swagger of the larger shows with the bedrock of underground support that has always defined the festival."

— Mixmag

"BPM is officially a dominant node in the worldwide festival circuit."

— THUMP

"What makes The BPM Festival special? Imagine taking the magic of a summer in Ibiza and cramming it into ten straight days of house and techno in Mexico and you start to get an idea. Set in beautiful Playa del Carmen along the Caribbean sea, the festival is a little slice of paradise for underground dance music enthusiasts."

—

Dancing Astronaut

"It's important to be here because the rest of the world is here -- well, at least the connoisseurs of good music are here. It's insane, everyone is basically here playing, it's very important to be represented and to show the world what the good music is about."

—

Joris Voorn

"What I see, is that it's just not a regular festival. You can come here to either party or just vacation, or do both. You've got a lot of options. You're in the sun and you're in the heat. Again, we play many festivals around the world but you get everything at this one festival. BPM has done a really job of including almost everybody. It's almost bad if you're not playing BPM."

—

Art Department

"If you've never been before and you like this style of music, this is definitely the place to come."

—

Mark Knight

"This is going to be the Miami of the future. And BPM is now part of this, part of the culture of Playa Del Carmen. It's incredible, and very special."

—

Joseph Capriati

"The whole theme of BPM is the champion of the underground, that's what people cherish. It was never about big theatrical events, pyrotechnics, stuff like that. It's focused more about the music, and the social circle. I always get asked the question 'Is Vegas the new Ibiza?', well really no, Playa Del Carmen is almost Ibiza to an American audience." —

Pete Tong

</span></div>

</span></div>

</p>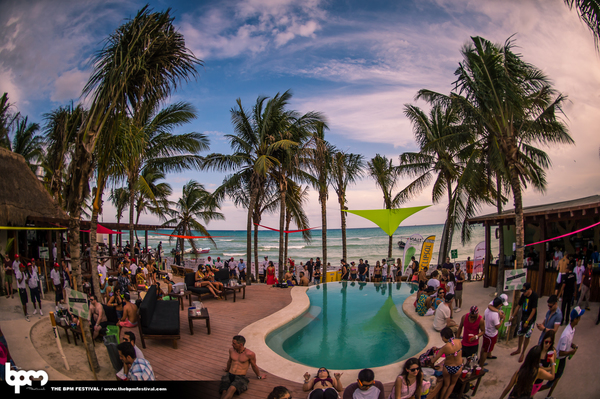 Blue Parrot Beach Club | Doug Van Sant for TheBPMFestival.com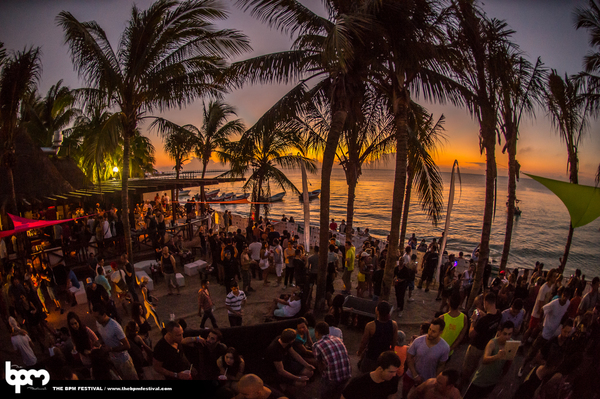 Circo Loco | Nathan Navarro for TheBPMFestival.com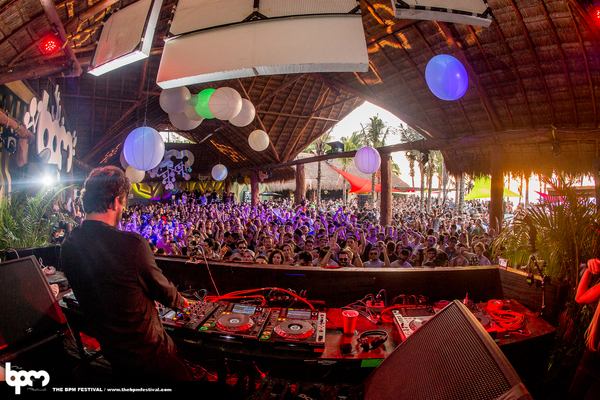 Blue Parrot Beach Club | Jeff Corrigan for TheBPMFestival.com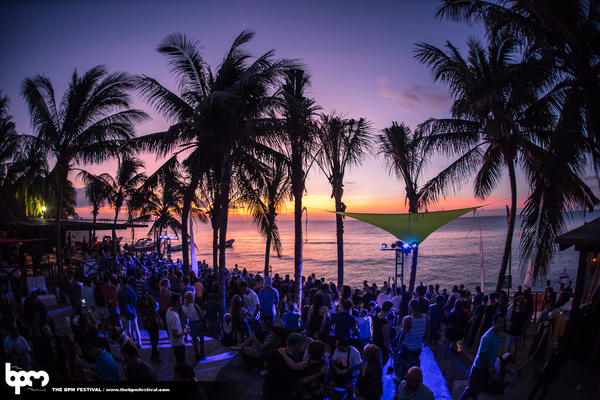 Danilo Lewis for TheBPMFestival.com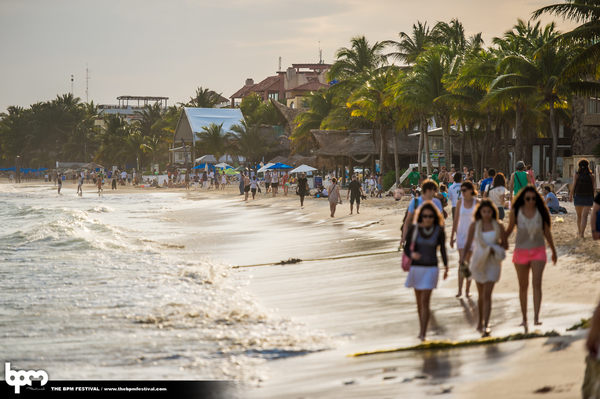 Doug Van Sant for TheBPMFestival.com
</p>
The BPM Festival is an annual ten day and night electronic music festival, founded by Craig Pettigrew and Philip Pulitano, held in Playa Del Carmen, Mexico. This global gathering of DJs, producers, revelers and industry professionals has become a must for any music lover with a discerning taste for quality electronic dance music. BPM parties are hosted both day and night at multiple venues in Playa Del Carmen, a picturesque beach town that runs along miles of soft white sand beaches and sparkling turquoise waters on the Mayan Riviera. The town offers a variety of luxurious and affordable boutique hotels and condos, and endless options for dining and tourism, including: ancient Mayan ruins, cenotes, aquatic sports and eco tourism. In 2013, The BPM Festival won 'International Festival' from the DJ Awards in Ibiza and in 2014 was nominated by International Dance Music Awardsfor 'Best Music Event.' Now entering its ninth year, The BPM Festival (January 8-17, 2016) continues to be a dance music lover's tropical paradise and the perfect winter getaway.
</span></span>
</span></div> </div> </div> </div> </div>
</body>
</html>